The Finishing Touch
May 13th, 2021 | by dpcustombuilder | Posted in Uncategorized

We've compared a home's framing to its skeleton, wiring to its nerves and insulation to its muscle. Now it's time to talk about exterior finishes—a home's "skin".

We're very fortunate to be designing and building homes in a time that offers a vast array of exterior finishes, including siding (or cladding), roofing, trim, and hardscapes. The choices available in each category enable us and our homebuyers to create unique combinations that both distinguish a home and add to its value.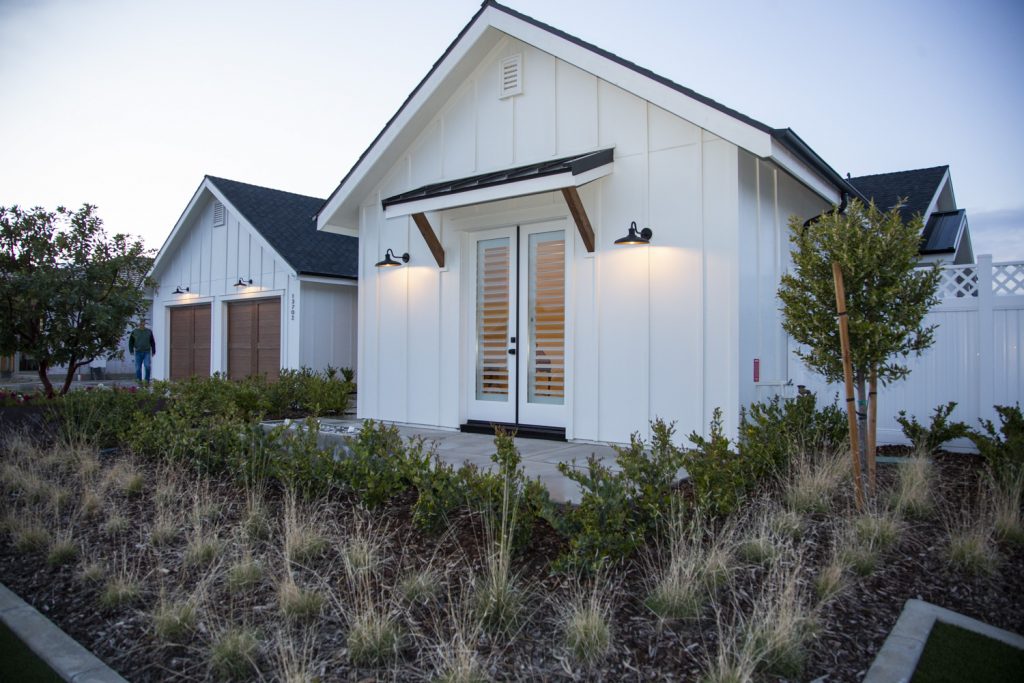 With a wider selection of materials also comes a higher level of performance. Today's exterior finishes and systems are tougher and more weather-resistant. These products combine good looks with durability. Because their improved quality is better able to retain paints and stains and to resist warping, cracking, and delamination, there is a reduction in both maintenance and repair costs.
Greater selection and durability has fostered a trend toward a varied mix of materials on a finished house. It's increasingly common to see a home that tastefully combines stone, clapboard (or lap) siding, and stucco, for instance, to deliver visual interest and achieve a more comfortable scale.
Modern manufacturers, in fact, typically offer various colors, textures, and forms within the same general category of products. For example, a manufacturer of roofing may offer a harmonious array of asphalt or clay tile roofing so that roofs along the same street retain a sense of cohesiveness without being exactly the same. Manufacturers of different products, such as roofing and siding, may even partner to promote compatible combinations across product types.
From a practical point of view, the range of available choices allows our homebuyers to select exterior finish combinations that express their desired style while simultaneously complying with the codes, covenants, and regulations (CC&Rs) of the community. The result is a return to the varied streetscapes of older, historic neighborhoods that are held in such high regard. One color, one style neighborhoods are a thing of the past.
Of course, we are also mindful of retaining the regional materials and architectural styles of our homes. Proper proportion and scale are essential to ensure lasting value and timeless curb appeal. If a certain material does not suit the style of the home—picture stucco instead of shingle siding on a Cape Cod home—using it only detracts from the overall appeal and value of the house.
Being able to select from a palette of exterior finish materials is a great advantage to the new home owner. The exterior finish is a home's first impression, its greeting to neighbors and visitors, and an indicator of the owner's taste and style. Thankfully, we and our homebuyers have many choices that enable us to put a unique and beautiful "skin" on every home.
Warm Regards,
Dave