Give Big Kern & Casa Esperanza
April 9th, 2021 | by dpcustombuilder | Posted in Charity

You may have heard that I am involved with a wonderful nonprofit, Casa Esperanza. This project aims to provide a transitional home for women and children that for various reasons have become homeless within the Bakersfield Community. By joining the home, these women will get the toolkit they need to reintegrate into the job force and gain skills to be able to transition to permanent housing. 

We are thrilled to announce that we are working with Big Give Kern to raise money for Casa Esparanza. Today, I invite you to give a gift along with us! All donation amounts are welcome. Please join me in this effort to make this project a reality by visiting my fundraising page HERE. We have a matching donor that will double all donations up to $5000.  Our goal is to raise $10,000. I have personally taken on the challenge to raise $5,000. Once Casa Esperanza is open, this would make it possible for us to provide job readiness skills to one of our beneficiaries. Please jump on board and help me reach this goal. The deadline is May 4th, 2021. We thank you for your consideration!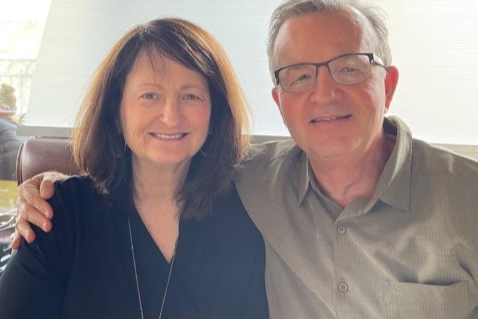 Message from Myself & Marilyn:
"My wife, Marilyn, and I have been blessed to have built a business that provides one of the most important things in peoples' lives, a home for their family. We believe we have a responsibility to share our God-given talents and passion to help those that do not have a house to call their own. I am honored to be a member of Casa Esperanza as it is going to provide a family-like environment to its mothers and their children while transitioning to sustainable independence. Please join me in supporting Casa Esperanza as Marilyn and I will match the donations totaling up to $5,000."