Tracking Cabinet Trends
May 16th, 2023 | by dpcustombuilder | Posted in Uncategorized

As professional builders, we keep our eyes on emerging trends in the housing industry, from new structural materials and energy-saving systems to interior finishes.

One of the big trends we're tracking—and accommodating for an increasing number of our homebuyers—is the use of cabinetry in a greater variety of rooms and areas in the house. No longer are cabinets just for the kitchen, bathrooms, and perhaps the laundry area. We've seen and installed them in outdoor and secondary kitchens, closets, wine rooms, dining areas, butler's pantries, home theaters, game rooms, and other spaces where storage is a practical necessity. Beyond their practical value, attractive cabinets are a worthy aesthetic addition, as well.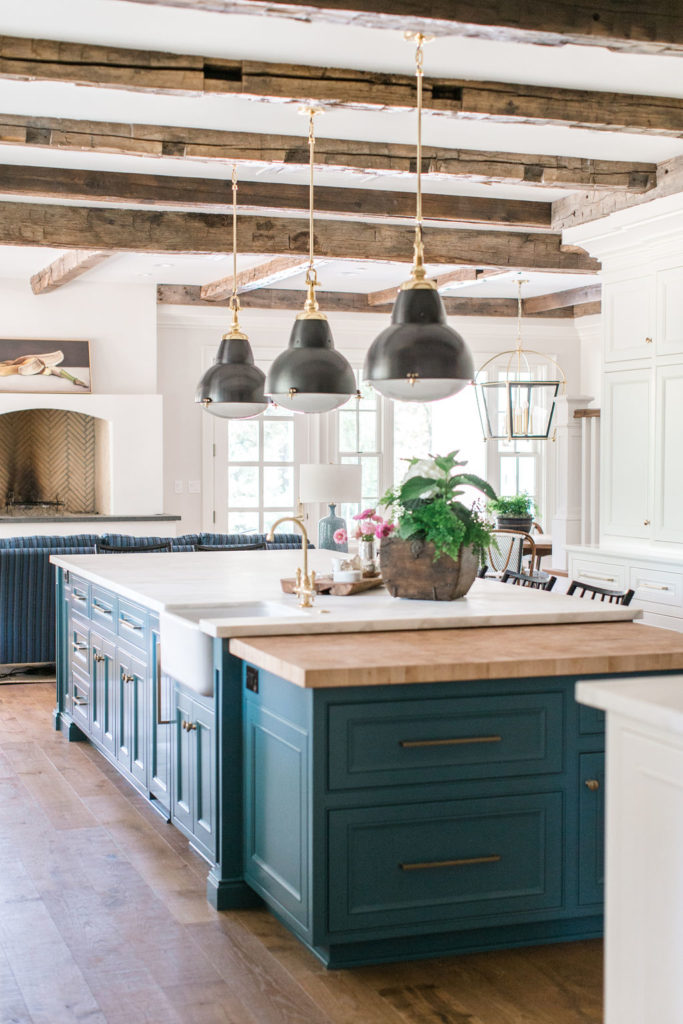 Cabinet manufacturers and custom fabricators have responded to this broader demand with features and finishes that fulfill specific functional needs and stylistic tastes.
For example, cabinet hardware catalogs display a wide variety of components, including wine bottle and glass racking systems, dedicated storage for CDs and DVDs, cabinets to display—or hide—audio and home theater components, and even electronic hardware to raise and lower flat-panel televisions from the surface of a cabinet. In the kitchen or master bath, flip up cabinet doors are available to conceal unsightly countertop appliances, while other cabinets with glass fronts and built-in lighting highlight fine china, glassware, or even sculpture.
Suppliers have become hip to the outdoor kitchen trend by creating cabinet systems and finishes that better withstand the elements. No longer limited to stainless steel, stucco or stone veneer boxes (although that look has a certain appeal and durability), outdoor cabinets are now available with a polymer additive to look like natural wood or finished with coatings that adequately protect natural wood from weather and use.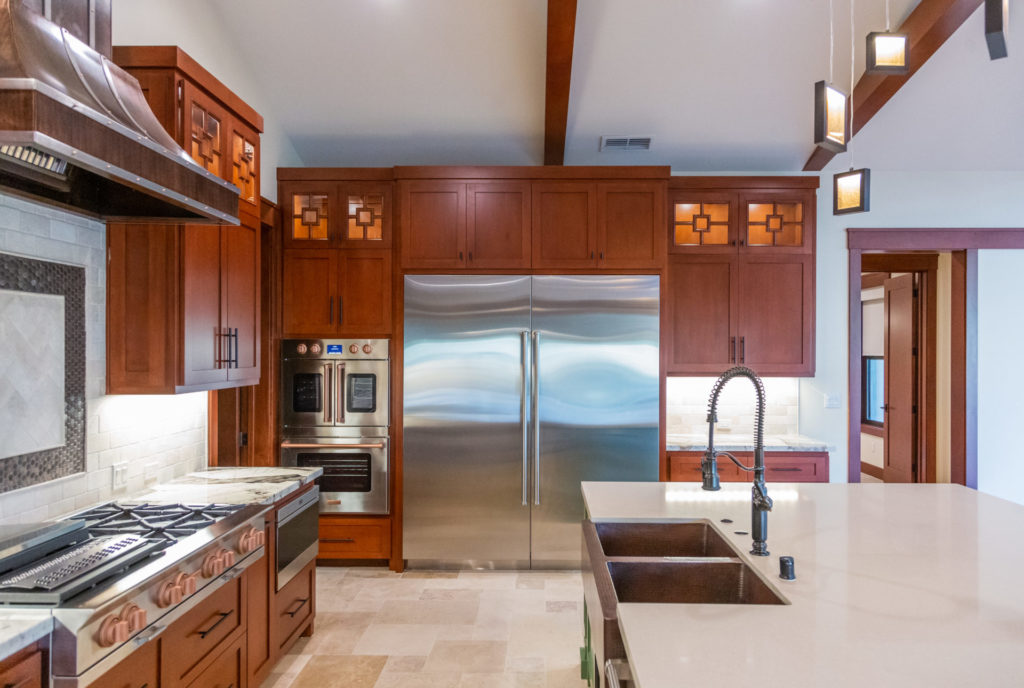 In addition to improved function, cabinets now offer more variety in their style. A wide range of panel fronts are available, ranging from intricate and ornate designs to simple flat door and drawers that evoke a contemporary feel. They also offer more finish options, from dramatic paints and cozy glazes to stains that highlight natural wood grains.
One recent design trend combines different materials in the same cabinet. For example, a center pane of glass in a cabinet front could be framed with natural maple trimmed around the outside with a brushed metal rim. Another design approach uses one color for the perimeter cabinets of a kitchen and a complementary color for the center island.
These and other treatments allow us to offer unique cabinets to our homeowners, cabinets that are customized in both appearance and function. The cabinets that used to be mere "storage" have been transformed into furniture-quality fixtures throughout the home.